Team workspace icon library
Use the icon library of your team workspace to upload custom icons. Icons uploaded here are available in all diagrams in your team workspace.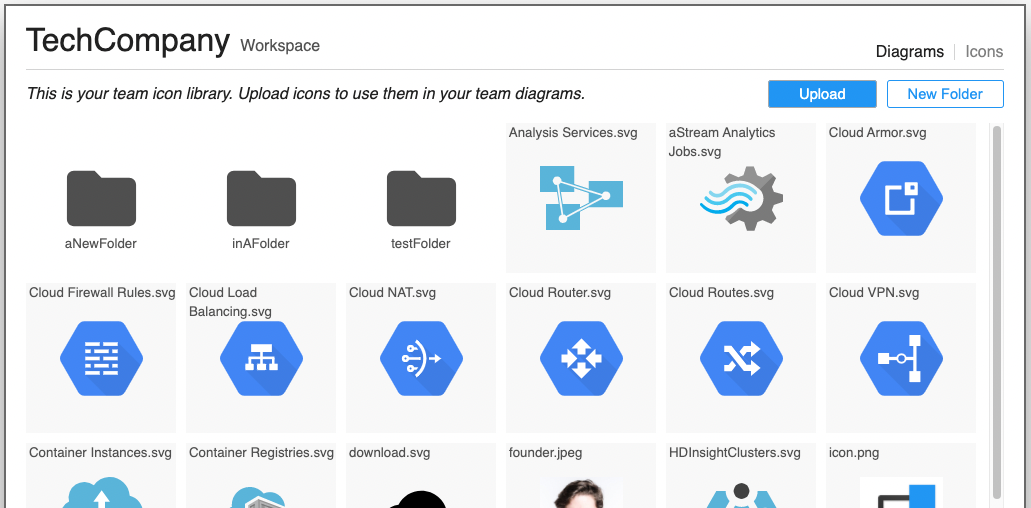 The icon library can be accessed by clicking on the "Icons" link in the top-right of your workspace homepage. It can also be reached by clicking on the "Icon library" icon at the top of the editor.