Viewing a diagram's source
Ilograph diagrams are created using the Ilograph Diagram Language (IDL). To view and/or edit the source of an Ilograph diagram, click on the Source tab on the left of the app: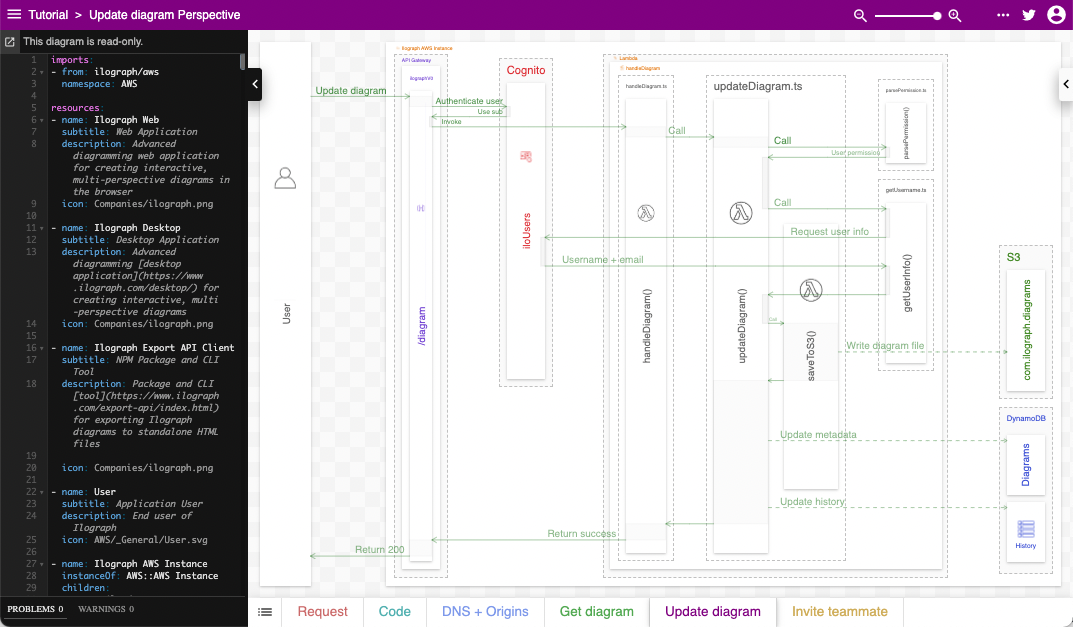 If you have edit permissions for the diagram, you will be able to edit and save the diagram. Learn more about creating and editing Ilograph diagrams in the next section.