Ilograph for Desktop
Deploy all of the power of Ilograph while working with local files. No internet access required after activation.
Ilograph Desktop is perfect for organizations and individuals that want total control of their diagrams and/or wish to use Ilograph without internet access or behind firewalls.
Available for Mac, Windows and Linux. Visit on a desktop device to download.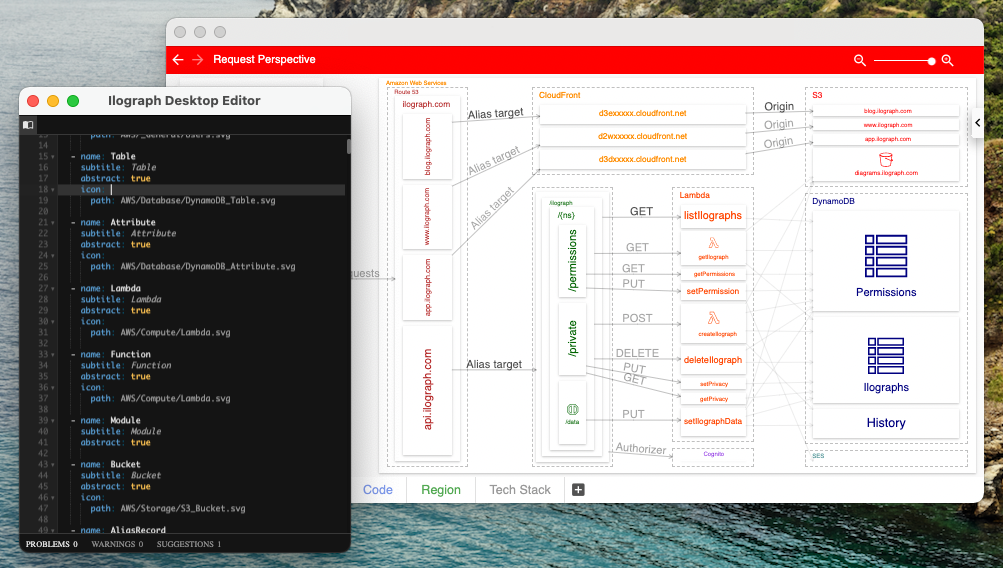 Work with local files
Store and share your diagrams in any way you see fit.
Custom icon support
Use your own icons in addition to AWS, Azure, and GCP icons that come built-in.
Export to HTML
Your interactive diagrams can be exported to 100% self-contained HTML files that can be opened anywhere.
No internet access required
Once activated, Ilograph Desktop does not require internet access.
Ilograph Desktop comes with a free 14-day trial
For individuals
$9.99/month
billed annually
$11.99/month
billed monthly
For organizations
Prices are graduated according to the following table:
| Units | Monthly cost per unit |
| --- | --- |
| 1-10 | $9.99 |
| 11-50 | $7.99 |
| 51-100 | $6.49 |
| 101+ | $4.99 |